About the Program
Join us for AGC's Virtual Construction Project Manager Course (PMC). This virtual course will allow for attendees and speakers to interact via video conference. With this virtual course, you can still expect the same superior educational content and peer-to-peer engagement that you have come to experience at an AGC event.
This interactive program explores the critical areas of project management that seasoned project managers tackle on a daily basis. The course builds on itself, starting with the impact planning has on the overall project and moving on to scheduling, productivity and subcontractor/vendor management as well as legal issues and contract clauses, record-keeping and much more. The course content is updated on a regular basis to keep current with industry trends and offers turnkey solutions participants can take back to share with colleagues.
UPCOMING COURSES
Due to concerns and restrictions related to the COVID-19 pandemic, AGC is offering the Construction Project Manager Course (PMC) as a virtual course experience.
Virtual Construction Project Manager Course – Register now
Thursday, June 10, 2021 (Kickoff Meeting)
Monday, June 14, 2021 to Wednesday, June 23, 2021
Construction Project Manager Course – Registration for in-person event open now!
Sunday, September 12, 2021 – Friday, September 17, 2021
Atlanta, GA
"This is a great, not only, educational event but networking event. To meet people who have been in the industry much longer than myself is very valuable."
"Everyone procrastinates, as do I, and being able to understand how to attack that and make changes was very insightful."
"Being able to talk to other companies and project managers about innovations and software implementation, use and understanding has helped bring it to fruition for me."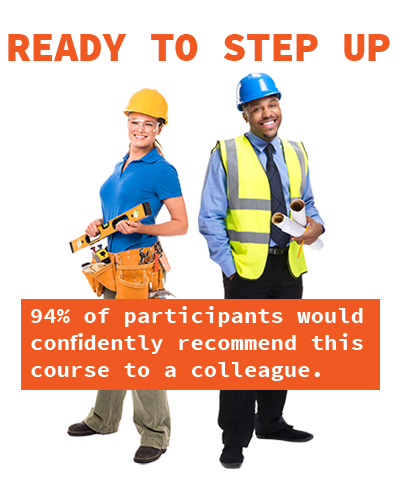 PMC GRADUATES LEAVE WITH:
| | |
| --- | --- |
| | A strong NETWORK of industry colleagues and distinguished experts. |
| | PRACTICAL SOLUTIONS to current industry challenges they can take back to immediately IMPACT PERFORMANCE and IMPROVE PROJECT RESULTS. |
| | A better picture of their overall MANAGEMENT STYLE, STRENGTHS, and WEAKNESSES. |