Meet Your Instructors
Learn from the best at AGC's PMC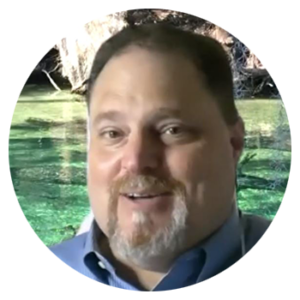 Amon Ackley, P.E.

Wagner • Hohns • Inglis, Inc.
Amon Ackley has more than 15 years of project management and dispute resolution experience. He is a frequent lecturer and speaker on several topics, including Critical Path Method, Construction Project Management, Contract Claims and Project Management. As a Senior Consultant at WHI, Ackley helps his clients avoid delays and potential liabilities through the use of accepted project management tools and prompt dispute resolution. He also provides claims resolution work for private, municipal and federal construction projects and clients. Ackley's claim avoidance and resolution work includes determination of delays, entitlement, liabilities and damages, written and oral presentation of findings and, when necessary, mediation and litigation support. Ackley has testified as an expert witness on project delays, wrongful termination and loss of productivity.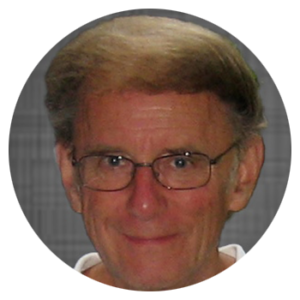 James J. Adrian, Ph.D., PE, CPA



Professor, Civil Engineering and Construction, Bradley University
President, Adrian International LLC
James J. Adrian, Ph.D., PE, CPA is a Professor of Civil Engineering and Construction at Bradley University and President of Adrian International LLC, a firm that provides management consulting services to include productivity improvement programs, educational programs and disputes resolutions programs for construction industry clients worldwide. He has performed construction productivity consulting for project owners as well as contractors; having provided services to more than one-half of ENR's list of the 400 largest contracting firms.
Dr. Adrian is recognized as a leading expert on the measurement and improvement of construction productivity. He did the first Ph.D. on the measurement of on-site construction productivity with a focus on improvement at the University of Illinois over 40 years ago. He has over forty years of experience providing productivity consulting on projects worldwide to include such projects as the Big Dig (Boston), the retrofitting of the Golden Gate Bridge and the upgrading of the Tube Underground System in London.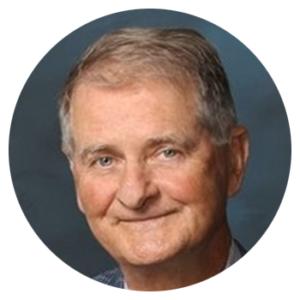 Robert L. Bowen, P.E.



Bowen Engineering Corporation
Robert Bowen has distinguished himself in the construction industry as the founder and owner of Bowen Engineering Corporation, a multi‐market company specializing in water and wastewater treatment plants and energy utility construction. The company, based in the Indianapolis area, works in 15 states in the Midwest and Southeastern United States.
After several years as a project manager and stockholder at W. M. Lyles Construction Company in California, he returned to Indiana in 1967 to start his own company. He is considered an authority on preplanning and leadership practices in construction. He is a founder and instructor of the Associated General Contractors Project Manager Institute. Bowen Engineering has received four AGC Build America Awards (the Oscar of the construction industry), including one for the $57 million Lafayette Wastewater Treatment Plant Addition in 2004.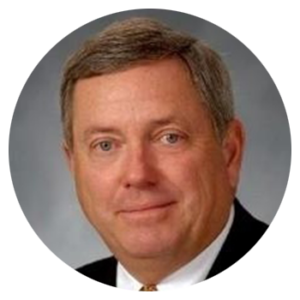 Thomas J. Burleson



Burleson Construction Company, Inc.
Tom Burleson is president of Burleson Construction Company, a third‐generation, 64‐year old firm in Johnson City, Tennessee. An AGC activist, Tom is a past chairman of the Construction Education Committee of the Associated General Contractors of America. He is also a Life Director of AGC of America, a past president of AGC of Tennessee, and a member of the Consulting Constructors Council and a director of the AGC of America Education and Research Foundation.
Tom is retired from the U.S. Army Reserves with the rank of colonel and served in support of Operation Iraqi Freedom and in Desert Storm. Tom earned a B.S. degree in Building Science from Clemson University and received Certified Professional Constructor (C.P.C.) status from the AIC Constructor Certification Commission. He is a LEED Accredited Professional.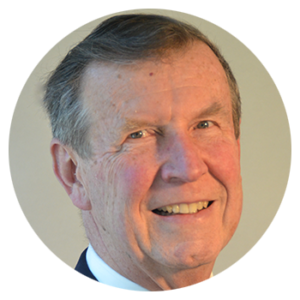 Charles W. Cook, Ph.D.



President, R. S. Cook and Associates, Inc.
Tracing family history in construction over two and a half centuries, Charles W. Cook has successfully combined a career furthering the family construction business with an avocation in communications, media and teaching. At R.S. Cook and Associates, his primary work has been commercial and industrial renovations and additions. Cook has also been involved in historical restoration. The company received the U. S. Army Corps of Engineers Commendation Award for their remarkable relocation of the Gruber Wagon Works, one of the few remaining examples of 18th century industry.
In 2005, Charlie was elected to the Consulting Constructors Council of America, limited to 95 members nationwide. An active member of the Construction Education Committee of the Associated General Contractors of America, Charlie is currently serving as chairman of the Continuing Education subcommittee. He also serves as Education Committee chairman of the Philadelphia Builders' Chapter and on the chapter's board of directors. Charlie is a past president of the Carpenters' Company, the oldest extant trade guild in America. The Carpenters' Company built Carpenters' Hall, site of the first Continental Congress and several other historic events in our nation's early years.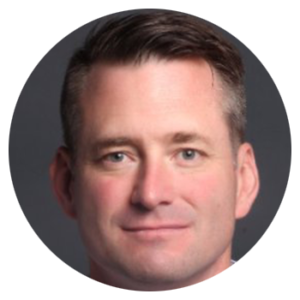 Benjamin Crosby



Director of VDC/BIM, Yates Construction
Benjamin Crosby, CM-BIM, CM-Lean, CCM, LEED AP BD+C, is passionate about building and education. As a builder educator, he motivates people to understand Virtual Design and Construction and how it will improve their projects and careers. He has a CM Degree with Math and Physics Minor. He's a member of the BIMForum BxP Committee and LOD Core Group, AGC IT Forum Steering Committee, CMAA Professional Development Committee and teaches in the AGC BIM and Lean Programs.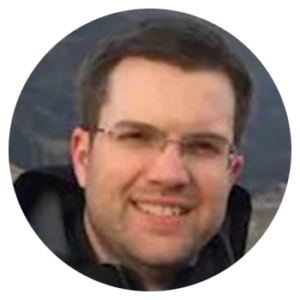 William A. Epstein



Wagner · Hohns · Inglis, Inc.
Bill Epstein has aided clients in avoiding delays and disruptions through the use of proper scheduling techniques and accepted best practices for over 15 years. As a Principal at Wagner Hohns Inglis, Inc., Bill has been involved in projects at all stages of construction. He has created schedules and schedule updates for Contractors, submitted and reviewed requests for additional time and money for ongoing Projects, and also performed forensic analyses for assessment of delay damages for Owners, Contractors, Attorneys and Government agencies. Bill has experience on a wide range of construction projects both horizontal and vertical including roadways, schools, hospitals, hotels and airports. He has taught classes on the use of CPM for scheduling, Oracle/Primavera software and claims avoidance for clients.
Epstein graduated with honors from the University of Central Florida, receiving a bachelor's degree in Industrial Engineering and a Master's in Business Administration. He has a continued interested in the application of continuous improvement and lean methodologies in the construction industry.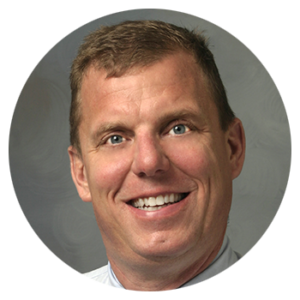 Mark O. Federle, PE, Ph.D., CPC, F

.

ASCE, CM-Lean, NAC
Mark Federle is currently the Associate Dean for Academic at Marquette University. Previously, he was Chief Information Officer for The Weitz Company in Des Moines for 9 years. Prior to joining The Weitz Company, Federle was the Professor-in-Charge of Construction Engineering program at Iowa State University, where he taught for nine years. Mark earned his PhD and Masters in Construction Engineering and Management from the University of Michigan. Mark is a licensed Professional Engineer and a Certified Professional Constructor and a CM-LEAN. Mark was awarded The Career Achievement Award by Rose-Hulman in 2005. He was recognized by AGC of America as Instructor of the Year in 2011. He is a Fellow of ASCE. He is a member of the National Academy of Construction.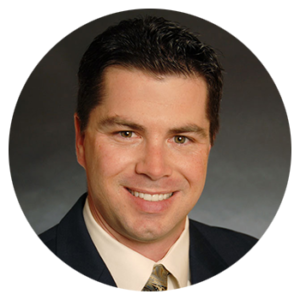 Robert Graham, CSP, CHST



National Safety Director, McCarthy Building Companies, Inc.
UC San Diego Rebecca and John Moores Cancer Center, La Jolla, CA; $91.1 million, 260,000-sf, 5-level facility with research laboratories, clinic exam rooms, offices, support space, 120-seat auditorium, Vivarium, linear accelerators and a 3-story lobby atrium; 7,800-sf central plant and all associated site work.
Washington University Uncas A. Whitaker Biomedical Engineering Building, St. Louis, MO; $37 million, four-story building including laboratory research, vivarium, 260-seat auditorium and thermal plant facility.
General Motors Crown Boring Idle Gear, Wentzville, MO; $221,487 removal of idle gears from the crown of a 6,500-ton press and line boring of a sleeve on the idle gear.
General Motors Gamma II MVB/SSF Tooling Installation, Wentzville, MO; $6.7 million Gamma II-MVB/SSF tooling installation package. 20-40 Pacifica Office Buildings, Irvine, CA; $114.5 million, 663,090-sf, two 15-story core & shell office buildings and associated site work and a 372-stall parking lot.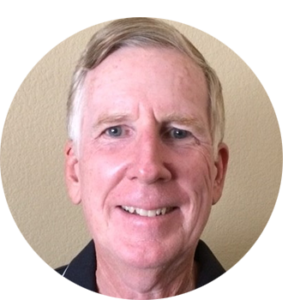 David Lindstrom



Instructor; Former Director of Employee Development, Kitchell Corporation
Dave Lindstrom has 12 years experience in education, as a teacher in the Mesa Public Schools, as chairman of the 11-member Business Department at Dobson High School and as an instructor at Central Arizona and Rio Salado Community College. He earned his B.A. and M.A.E. from Arizona State University.

Lindstrom is a member of the American Society for Training and Development. He is a past chairman of national AGC's Construction Education Committee and 12 years ago formed a networking group of construction company training directors, CIRTN.
Lindstrom recently left Kitchell Corporation as the Director of Employee Development. He was with Kitchell for 25 years and was instrumental in developing their coaching and emerging leaders program. He also was involved in Kitchell's succession, leadership and on-boarding programs.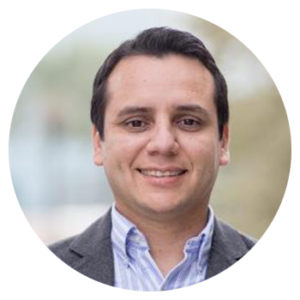 Pablo Medina, CM-BIM, DBIA, LEED AP



Sr. Virtual Design + Construction Manager, AEC Consultant, AGC Instructor
Pablo Medina has had the privilege of working for the largest general contractors in the United States, including Mortenson, Turner and currently at McCarthy, where he manages all VDC and BIM implementation for pre-construction and operations for the San Diego Business Unit. He has implemented BIM on several Mega Projects (1+ Billion) during his time at Turner, and he also has implemented BIM at the field/operations level for McCarthy's self-perform division. His roles as a superintendent, project engineering and BIM expert have given him experience in a variety of departments, project delivery methods and project phases including Business Development, Estimating, Design Management and Operations.
Pablo also has a passion for teaching and sharing BIM and other construction technology practices. He is an active instructor for the AGC BIM Education Program and Construction Project Management Course. He is the co-founder and co-host of Shared Coordinates, a Spanish language podcast that aims to share knowledge of BIM and AEC construction technology practices.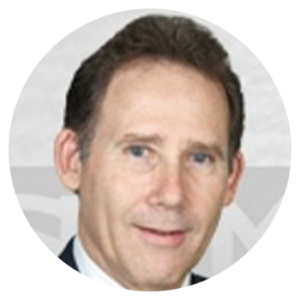 Terry L. Salazar



Quilling Selander Lownds Winslett & Moser
Terry L. Salazar's law practice has focused on construction law and government contracting issues. He has represented contractors and subcontractors in all phases of the construction contracting process on private and public works projects.
Terry graduated with a B.A. degree from the University of Notre Dame in 1976 and earned a J.D. degree from the University of Texas School of Law in 1979. He is a former procurement law attorney in the Office of General Counsel, National Security Agency, and is an active member of the Public Contract Law Section of the American Bar Association. He is also affiliated with the Construction Law Section of the State Bar of Texas and the Dallas Bar Association. In 1999, Terry was the chairman of the Dallas Bar Association's Construction Law Section.
He was previously Senior Vice-President and General Counsel for a large international construction firm. He was a founding member of the MBE/WBE Committee of TEXO (formerly AGC's Dallas Chapter) and a former chairman of the City of Dallas Building Code Advisory and Appeals Board. Terry is a frequent lecturer on construction contract contract provisions, disputes and claims, and other construction-related topics, and has served as an instructor for both AGC of America and various chapters of the AGC.